Progress Reported with Graphite, Vanadium Projects on Two Continents
Date: Dec 21, 2018
Maurice Jackson: Joining us for a conversation is Dan Weir, the executive chairman of DNI Metals Inc. (DNI:CSE; DMNKF:OTC), which is establishing itself to become one of the world's leading graphite producers. Mr. Weir, welcome to the show, sir.
Dan Weir: Hi, Maurice, and greetings from Madagascar.
Maurice Jackson: Glad to have you back on the program. We brought you on today to provide us with an update on a number of important topics for current and prospective shareholders. But before we delve into today's interview, for first time listeners, who is DNI Metals, and what is the thesis you're attempting to prove?
Dan Weir: DNI Metals is a public company. It's been around for about 35 years. DNI had a number of different projects. It first started out as a nickel company. It used to be called Dumont Nickel Incorporated, and it was shortened to DNI Metals. And it had, at one point, a gold asset in Utah. We still own a royalty on that gold asset. And then the previous management was focusing on a very large polymetallic deposit up in Alberta, which I think we'll talk about a little bit later. When I took over in late 2014, we decided to focus the company on graphite in Madagascar. Our projects in Madagascar are the company's main focus, and that focus is to get our projects in Madagascar into production.
Maurice Jackson: Speaking of Madagascar, in our last interview, you referenced your commitment to getting the environmental permit and a purposed timeline. What can you share with us regarding the environmental permit?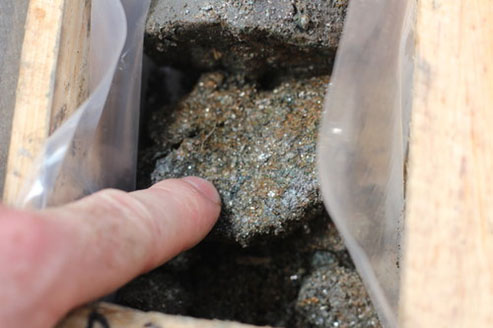 Dan Weir: What I've tried to do over the last two months is put out press releases to the market and discuss how we've been moving forward with the environmental permits. In one of our press releases in October, we mentioned that we had terminated our previous team. We brought a whole new team in to complete the work. I've been spending a lot of time in Madagascar to make sure that that is all happening. And you can see from a lot of press releases we have been making great headway. Some of the documents weren't filed properly with the government agency, the Office National pour l'Environnement Madagascar, also called the ONE. And we have those documents filed. We have to do two site visits, a technical site visit and then a public consultation visit.
On December 5 and 6 when I was here, we did the technical visits. They went very well. And in mid-January we will do the public consultations, three public consultations, one for the district and then one for Marofody and Vohitsara, respectively. Thereafter, DNI Metals will have completed everything to receive the environmental permit. We are very excited that we've been moving forward. So it's been great, Maurice.