AM Stats: Chinese Ferrovanadium Producers' Sales To Production Ratio Down By 1.4% YOY in Jul
BEIJING (Asian Metal) 19 Aug 19 – According to statistics from Asian Metal Database, Chinese ferrovanadium producers' sales to production ratio reached 96.73% in July 2019, down by 0.2% compared with 96.94% in June 2019 and down by 1.4% compared with 98.13% in July 2018.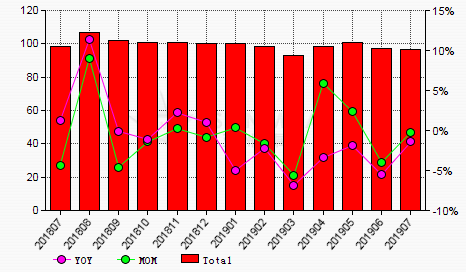 According to the following graph, in July, the sales to production ratio of ferrovanadium producers in Hubei, Sichuan, Taiwan, Liaoning and Hebei was 100%, 98.67%, 85.71%, 96.69% and 80% respectively. In particular, the figures in Sichuan and Liaoning saw increases MOM while the figures in Taiwan and Hebei suffered declines MOM, but the figure in Hubei remained unchanged MOM.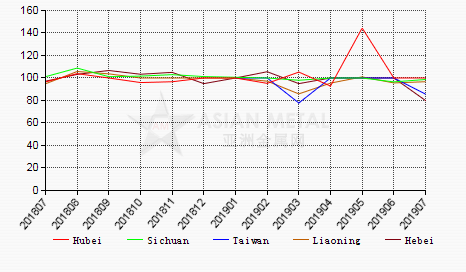 www.asianmetal.com