U.S. Vanadium Names Chairman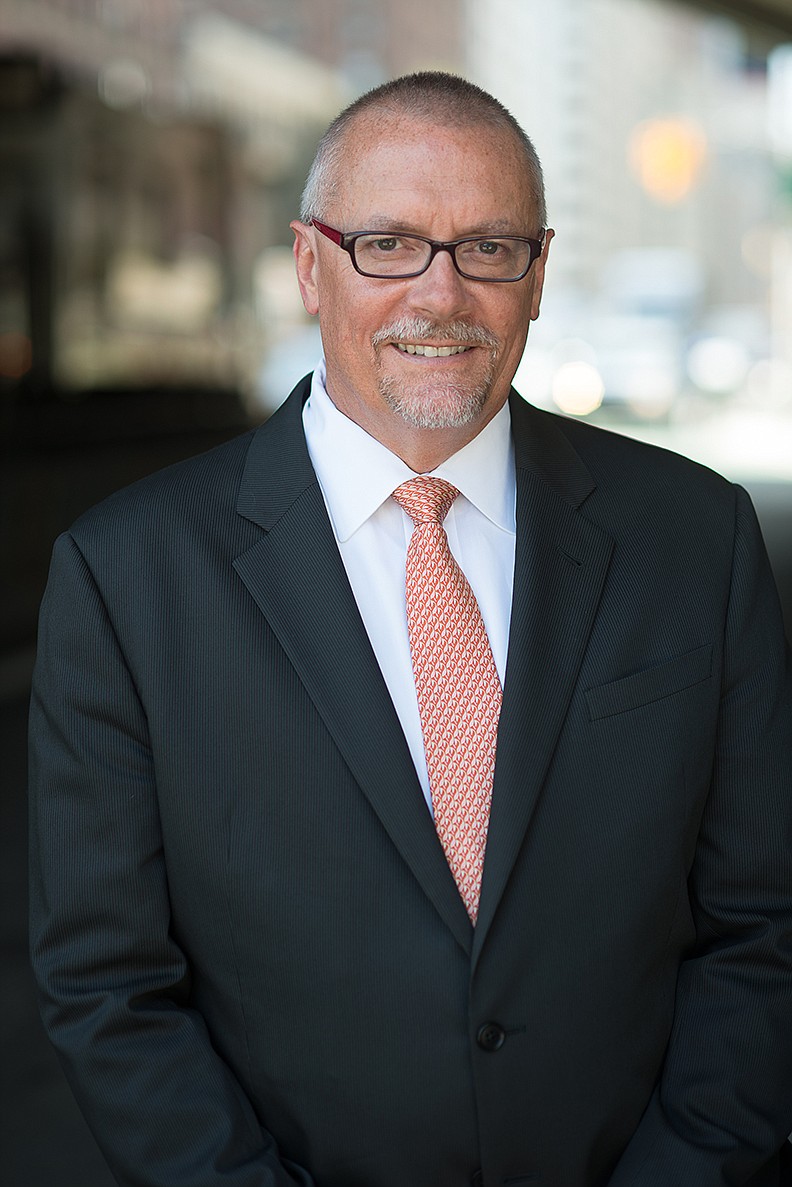 The world's highest-purity vanadium pentoxide comes out of Hot Springs' U.S. Vanadium, and the company has recently named Mark A. Smith as board chairman, a role Smith said he hopes to use to put Hot Springs back on the "vanadium radar" after it has fallen off in recent years.
"Hot Springs has always been on the map as a vanadium producer," Smith said. "It historically has been the high purity vanadium producer of the entire world. What we want to do is, it has kind of fallen off the vanadium radar screen in the past six or seven years; we want to put U.S. Vanadium back on that radar screen and make sure people know we are producing the highest purity vanadium in the world, we are going to do it reliably and we are going to be your producer of choice."
Vanadium is a metal used in high-performance titanium alloys that are vital to jet engines, aircraft structures and vehicle armor, according to a U.S. Vanadium news release. Because there are no acceptable substitutes for vanadium in aerospace titanium alloys, it is essential for both military aircraft and ballistic missiles.
"There is a defense component to the use of vanadium as well, and (U.S. Vanadium) also will take great pride in serving the United States Department of Defense in any way that we can as well," Smith said. "This high-purity vanadium has multiple uses within the military, and we want to do our part to keep our country safe."
Smith comes to U.S. Vanadium from Brazilian-based vanadium producer Largo Resources, and he will work as the board director headquartered out of Denver, as he will be charged with running several other companies, as well.
"I have almost 40 years of experience in the specialty metals, mining, alloying-type businesses and most recently I worked at a publicly traded company called Largo Resources, which is one of three primary vanadium mining companies in the world," he said. "So having brought that company up to its full production rate and really turning it around, I'm ready to take this fabulous facility we have in Hot Springs — and even more fabulous than the facility is the people there.
"When I started the due-diligence effort and put the investment group effort to buy this facility, I went down and did that due-diligence on-site, and I was blown away by the technical competencies by the people and the passion for their work that they demonstrate day-in and day-out. They are vanadium technical wizards of the best in the world. They are just amazing people, and they are all pretty much local people. That's another really bright spot, to me, is we have local people who want to stay local, and I just think that builds a stronger business ultimately."
Smith said with having been "around the block" with this type of business, he knows what to look for before putting himself in a position of leadership with a business such as U.S. Vanadium.
"Number one: I have to like the business, and U.S. Vanadium ticks that box very easily," he said. "I have to like the people; they've obviously hit a home-run in that category. Then I like to put my own personal money into these businesses that I believe in, as a demonstration of my commitment to the people and the businesses.
"So this has been just a wonderful journey already, and I think just at the end of the day people are going to be very surprised at what we can do with this little company called U.S. Vanadium."
By taking on a leadership role in a company during a pandemic, Smith reassured that the COVID-19 pandemic is not creating any "major problems" with U.S. Vanadium.
"We're getting material in, we're producing the vanadium and we're sending a very high purity vanadium, I might add, out to our customers and they are getting it when they need it," he said.
"It complicates it, but it doesn't halt it. The other good news here, and I'm going to come right back to the people here in Hot Springs, is that they have been doing this for so long, and they are so good at it, and the relationships with all those feedstock suppliers are so strong that there is a real sense of trust with the people who we do business with, and we are building on that as we speak.
"There have been some limitations, but it's not tremendous. We put some procedures in out at the plant, we have mask policies, we have hand sanitizer material available for people, we try to practice social distancing; we're trying to do all of the things that are recommended by the CDC and maintain a safe environment, and so far we've had the good fortune of having a very safe environment out there."
www.hotsr.com